Thu. March 11, 2010
Podcast: Play in new window | Download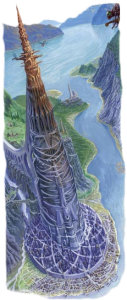 Episode 6 of the Thursday Knights Actual Play podcast is now available!
This week, the group explores the city of Skyclave, finding lots of small adventure in the process. This episode contains no combat!
Timeline
No timeline is available this week.
Live Video Stream
We are now broadcasting our episodes live as we play. We have two cameras in the stream, allowing viewers to see the tactical map in addition to the regular angle of the entire table.
For information on how to tune-in and see us live, become a fan on Facebook or follow us on Twitter.
We may offer a download of the recorded video sometime in the future as well.